Selecting the right flowers for your wedding is a critical aspect that contributes to the overall look and theme of your big day, whether you prefer a simple bouquet and buttonholes for the groomsmen or a full-blown venue decoration. At Court Florist, we have assisted countless brides-to-be in selecting their wedding flowers, and we often receive common inquiries.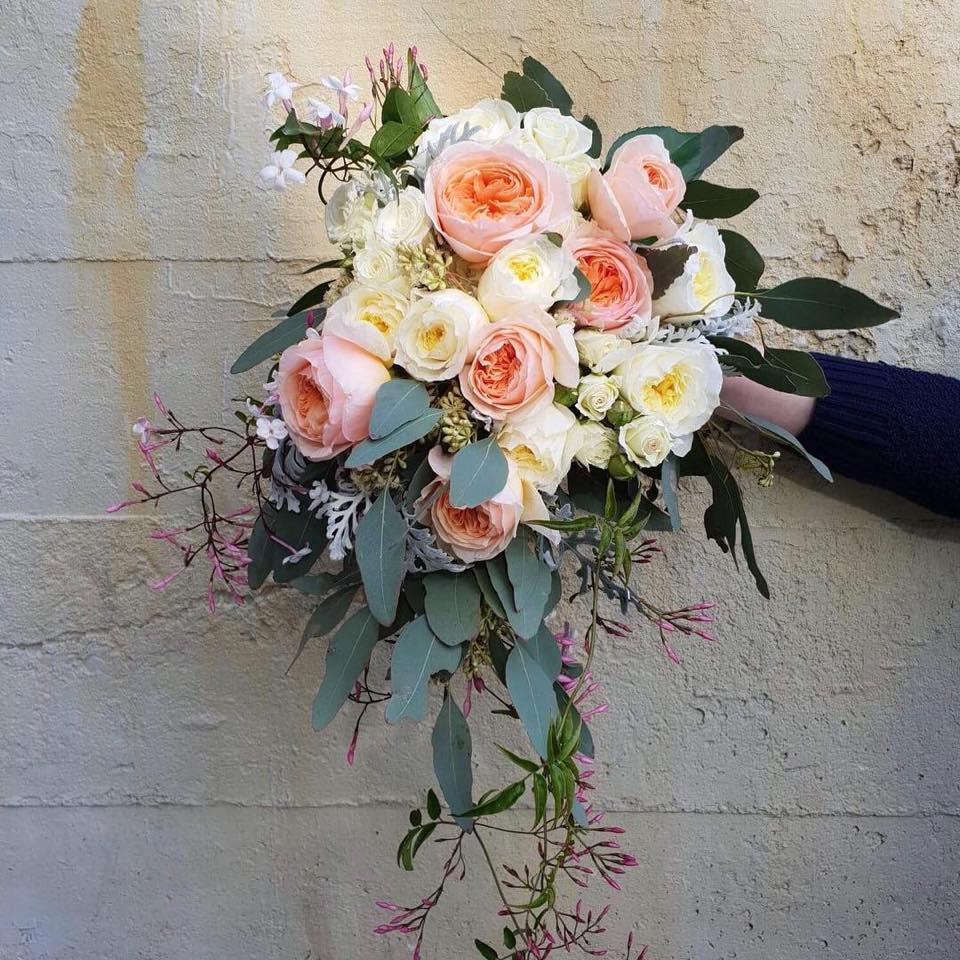 Here are some of the frequently asked questions that we receive:
What is the most crucial factor to consider when selecting wedding flowers?
While it may seem unromantic, budget is the most significant factor that determines the type of flowers that you can have at your wedding. Before consulting a florist, determine the budget you have available for wedding flowers. Although it is easy to get carried away and excited about choosing your wedding flowers, it is crucial to remain realistic about what you can afford. Fortunately, we are a highly creative team of experts who excel at what we do. We guarantee that your bespoke wedding flowers will be stunningly beautiful and fit your budget.
Should I choose the wedding theme or flowers first?
Yes, selecting the wedding theme is essential for a wedding florist. Specific flowers are more suitable for particular themes, and your florist will assist you in selecting the best wedding flower options. For example, a wedding bouquet made of gypsophilia, roses, and peonies is ideal for a shabby-chic theme, while large blossoms and plenty of greenery exude rustic romance, and sleek, almost architectural arrangements are suitable for contemporary weddings. With the variety of flowers available, there is something to suit every individual style and taste, and we can accommodate any theme.
Is the wedding venue important?
Absolutely! The venue plays a crucial role in designing wedding flowers. Outdoor wedding flowers differ greatly from those suitable for a smaller ceremony room. As the best florist in Petaling Jaya, Malaysia, we have likely created arrangements for your chosen venue, making it easier to bring your vision to life and make it work for the space.
The bridal party dress color palette guides flower selection. However, it's not about an exact match but creating a cohesive look by playing with tones and shades.
Wedding flowers should complement, not overpower, the theme and make the bride look radiant. At Junie Florist, we take a holistic approach to create the perfect wedding flowers, looking at the big picture of the theme, color palette, and venue before focusing on finer details like dress style, specific flowers with special meanings, and fragrance to add a personal touch.